BLOOM COLLECTION: A Tale Of Femininity And Colour
24 December 2020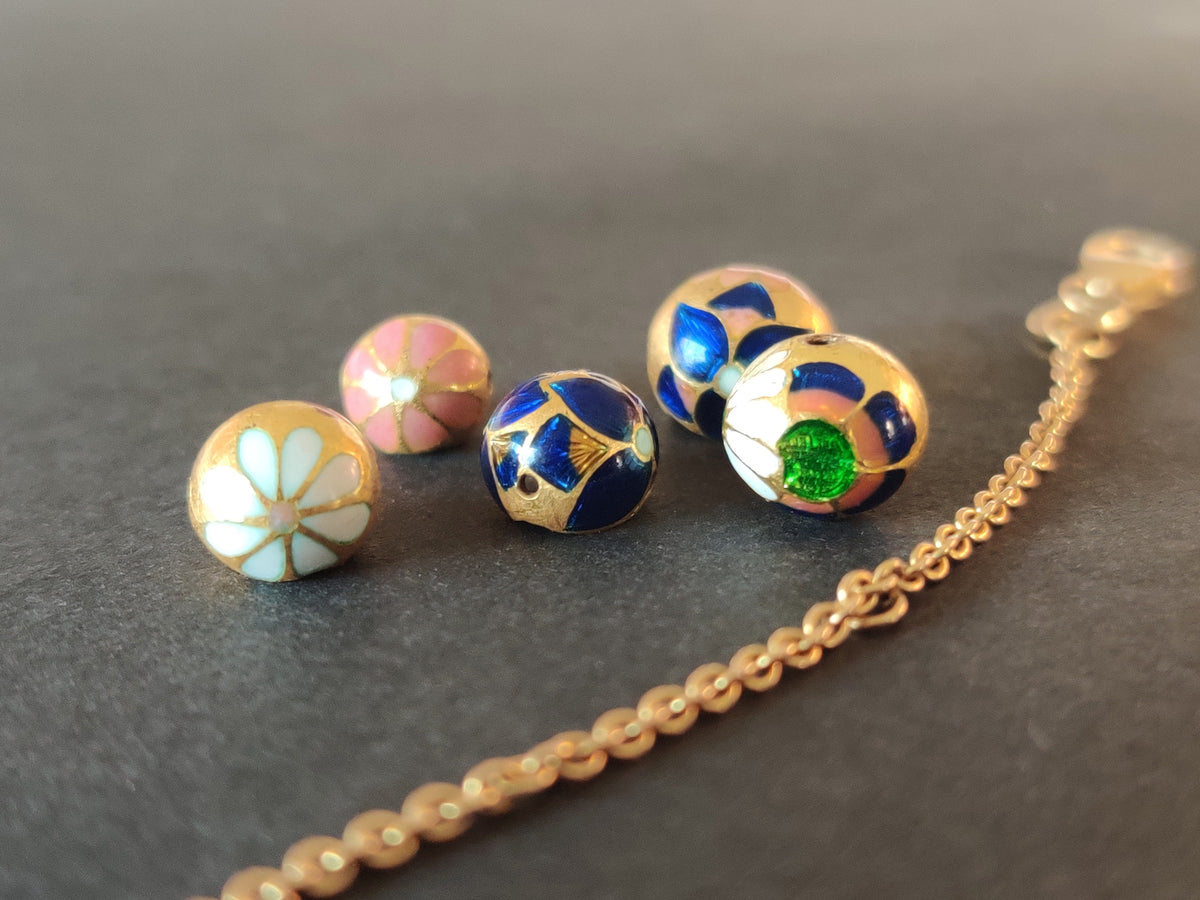 One of the many things synonymous with a woman's beauty is nature. Just like a picturesque scenery is a treat for the eyes, so is a woman. Like flowers add colour to nature, making it more scenic; they do the same for a woman as well. Agaro's bloom collection is a celebration of the very buds that once adorned; give a feminine and delicate touch.
The idea behind these jewels is a lot like plucking flowers that are about to bloom and putting them in a garland. Since decades now, flowers have been a key part of women's accessories. Whether it is the mogra gajras worn by the bride at her haldi ceremony, a single rose in someone's hair or floral designs in gold jewellery; flowers enhance beauty. With this collection, Agaro aims to capture the blossoming of a bud into timeless pieces that can be worn by all kinds of women. The process of blooming is not limited only to flowers, but to women as well; who only become better with age, turning into their most beautiful self gradually as time passes. Once they achieve their true self, they become a symbol of resilience, much like flowers.
The bloom collection is designed carefully keeping this very idea in mind. The main feature that you will notice across all pieces is the presence of little studs that resemble buds. They are curated in diverse ways; in earrings, neck pieces and bracelets among others. The special highlight of this collection is the pair of kettlebell earrings which is contemporary and stylish, lovely enough to wear daily and striking enough to draw eyeballs each time.
Like our other pieces, bloom collection jewels are also completely handmade. They are more difficult to work on because of the intricacies and eye to detail. Every little petal of the tiny bud is personally crafted so you can imagine the finery of the end result. The pieces are also all hand polished and not buff polished. Thus, your jewels come from a place of love and precision.
These years, festivals are all the more special. You're at home and celebrating at a much smaller scale than you would otherwise have. The year has been difficult for a lot of us, thus it is time to pay attention to the small things. To the colour and joy these little things give us. Bloom collection pieces are a reminder of that, which is why they make the perfect gifts for this season. They are a memory to gift to your loved ones and show them that they add colour and spark to your life with all the sweet things they do for you.
The bloom collection is all about blossoming into the best version of yourself. It is about colour, femininity and the celebration of the softness that yields resilience. Whether you buy this piece for yourself or for someone you cherish, this will always serve as a reminder of what a woman is: delicate yet strong. The pieces will always be special to you, because they tell your story. Not only are they absolutely breath taking, they are also unique. Each time you wear it, you'll feel new. That is what Agaro's bloom collection promises you: jewels crafted with so much care and thought, they'll feel like they were made just for you.