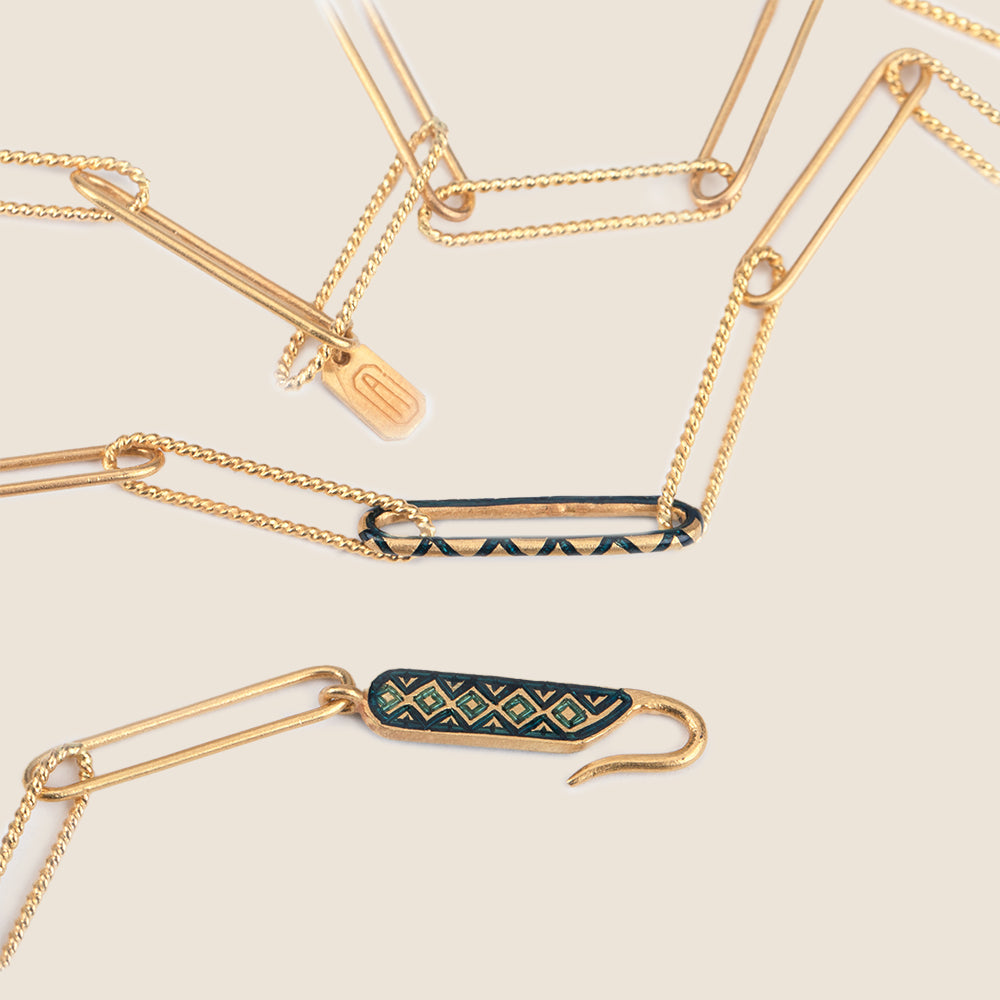 Swirl Paper Link Necklace
$3,850 USD
Like a wave, powerful enough to sublime the hardest rocks, yet subtle enough to retreat if the tide demands her to. This simple yet elegant chain is handmade with a mix of tinted shimmery beauty and a drop of the blue ocean.

Hand polished 22K gold and vitreous enamel.
Please email at care@agarojewels.com for a custom length.
Ships in about 1 week.
Prices are inclusive of duties, shipping, freight and insurance.
Please note: All of our jewelry is entirely handcrafted, which means that each piece is unique, with individual variations in the enamel motifs, carat weights and stone quantities. Everything we sell is made using traditional methods and crafts which date back to the Mughal era. To learn more about how the jewelry is made please visit The Agaro Karkhana