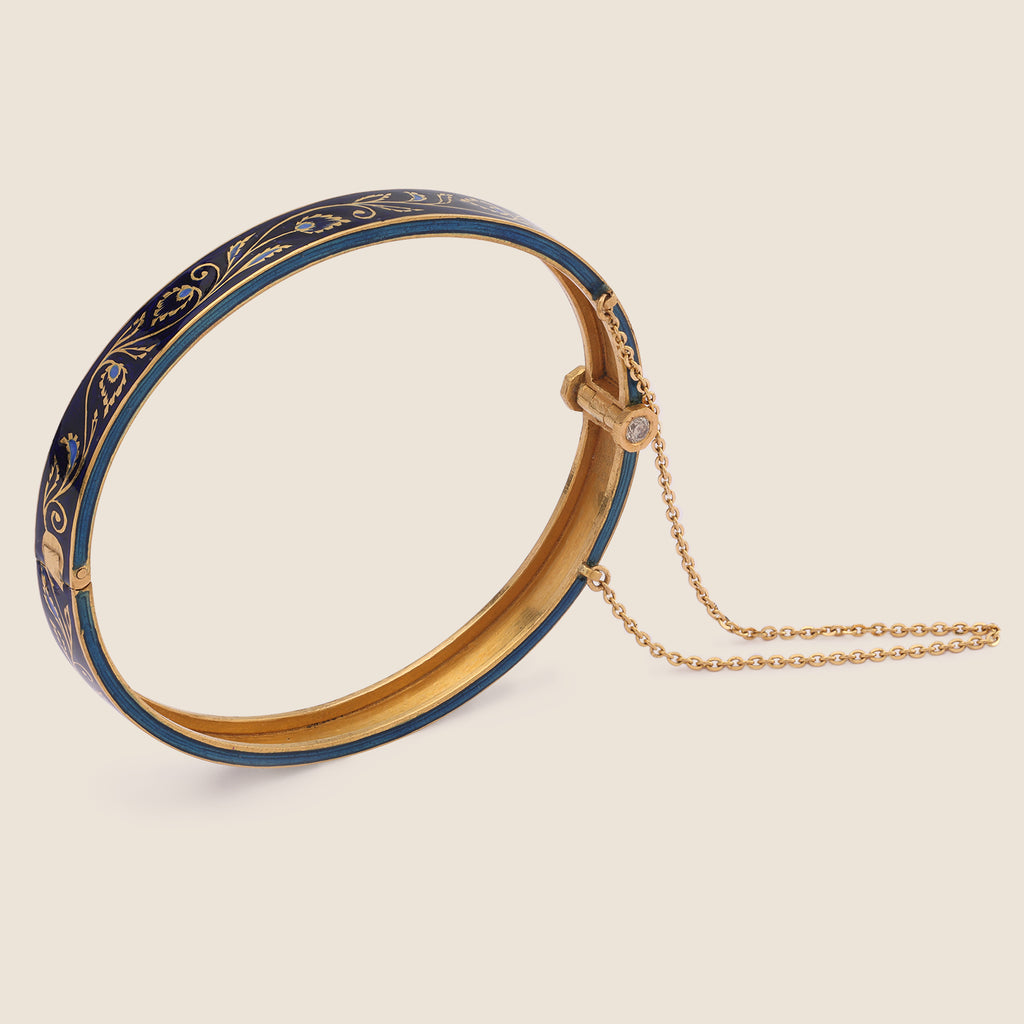 'Midnight Veil' Ananta Bracelet
$9,250 USD
The sum of all sums in eternity..
Our Ananta bracelets bound in unique infinite patterns represent eternal or infinite space. With an enchanting pattern etched in a seemingly endless loop that symbolizes eternal love, boundless possibilities, and infinite connections. 
22k gold, diamonds and vitreous enamel. Screw lock with safety chain in 18K gold.
Bracelet width about 6 mm.
To determine your wrist size, measure your wrist using a measuring tape, or by marking and measuring a non-stretchable thread or ribbon. Measure and convert to cms and select the size as per the number. In case of in-between size, please size up. 
Please email us at care@agarojewels.com for a custom size.
Shipping takes approximately 6 weeks; please consider this time requirement when placing your order. 
Prices are inclusive of duties, shipping, freight and insurance.
Please note: All of our jewelry is entirely handcrafted, which means that each piece is unique, with individual variations in the enamel motifs, carat weights and stone quantities. Everything we sell is made using traditional methods and crafts which date back to the Mughal era. To learn more about how the jewelry is made please visit The Agaro Karkhana.