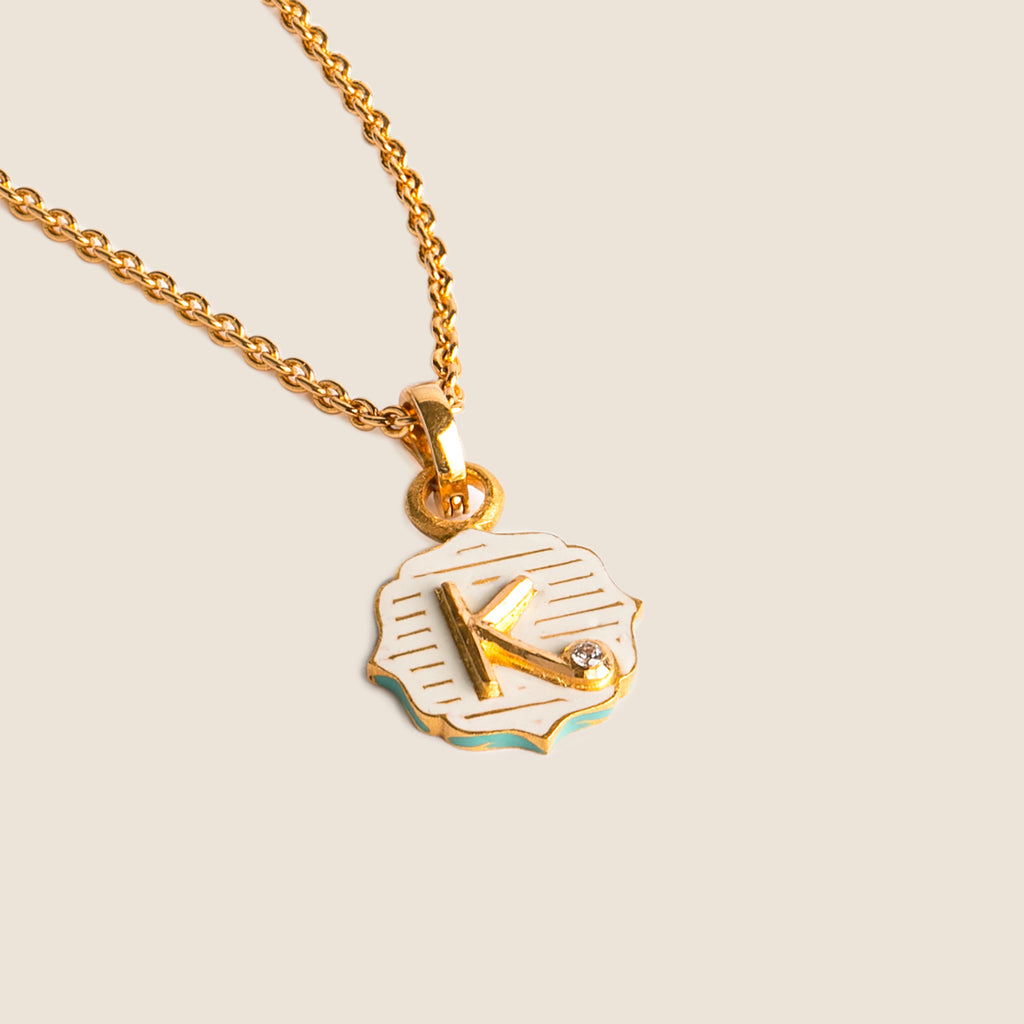 'Clair de lune' Mihrab Initial Mohur Necklace
$1,475 USD
A mohur is an ancient coin or something of value, collected over time and preserved to pass on. Our unique collection of Mohur Initials memorialize the richness of the Mughal arts, taking inspiration from their rich plum embroideries, dense embellishments, designs of birds, and their geometric and floral motifs. With one side etched in rich textures of gold and glass enamel and the other a mesmerising floral motif reminiscent of a Mughal garden, it weaves together a tapestry of timeless elegance and modern sophistication. 
22K gold, natural diamond, and vitreous enamel. (Loop in 18K gold)
Chain is a 22K gold cable chain with an 18K gold lobster clasp. 
Dimensions
Pendant size approx. 11 mm
(Please write to us at care@agarojewels.com to explore the option of attaching your cherished Mohur pendant another one of our handmade 22K gold chains.)

Shipping take approximately 2 weeks; please consider this time requirement when placing your order. 

Prices are inclusive of duties, shipping, freight and insurance.
Please note: All of our jewelry is entirely handcrafted, which means that each piece is unique, with individual variations in the enamel motifs, carat weights and stone quantities. Everything we sell is made using traditional methods and crafts which date back to the Mughal era. To learn more about how the jewelry is made please visit The Agaro Karkhana.