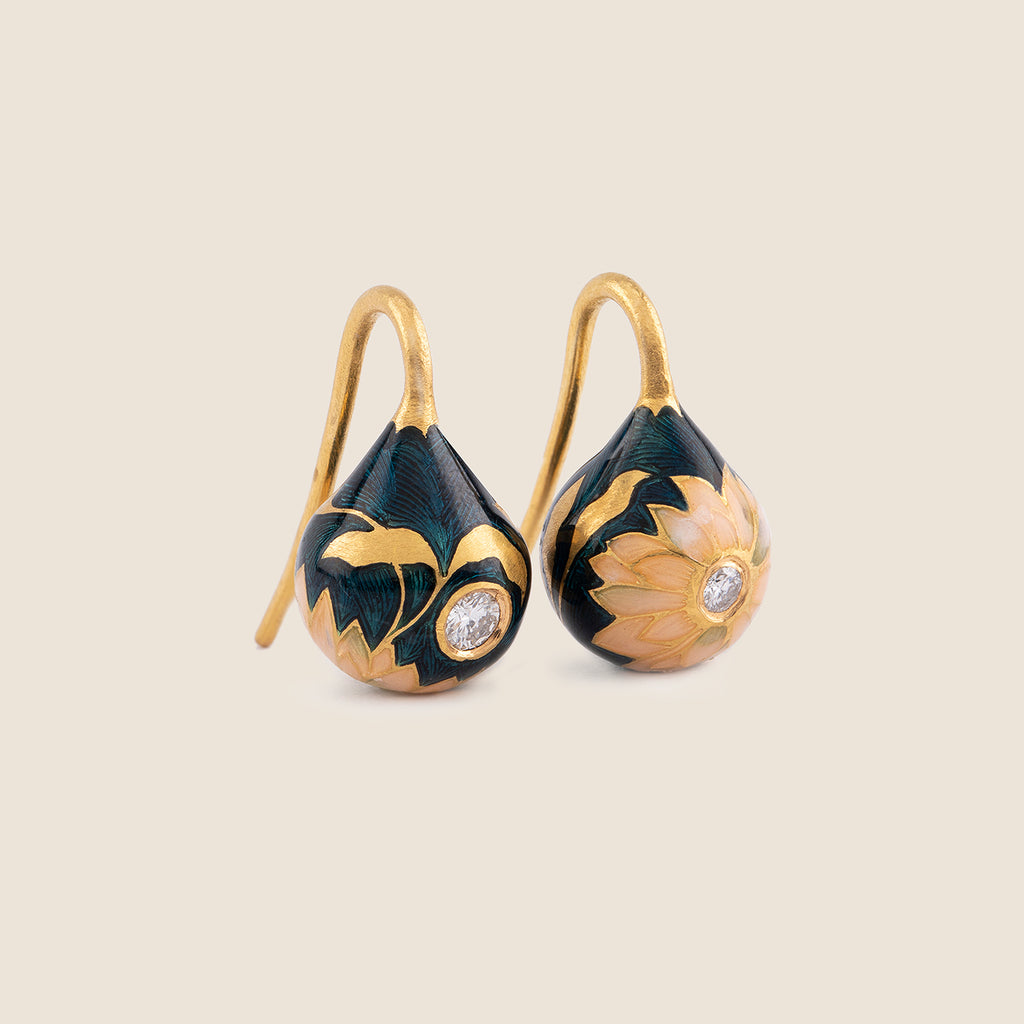 Diamond Pompon Earrings
$3,600 USD
Out of the blue dictating its value of a charming vine of leaves and flowers, imperfectly perfect with mismatched diamonds beautifully placed against the deep oceanic milieu. The peach florescence of the golden petals is surrounded by fine concatenate texture, mesmerising enamel and soft and buttery 22k gold, offering a striking wear for daily going.
22K gold, natural diamonds and vitreous enamel.
Shipping takes approximately 3 weeks; Please consider this time requirement when placing your order.
Prices are inclusive of duties, shipping, freight and insurance.
Please note: All of our jewelry is entirely handmade, which means that each piece is unique, with minor variations in size, enamel motifs, carat weights and stone quantities. Everything we sell is made using traditional methods and crafts which date back to the Mughal era. To learn more about how the jewelry is made please visit The Agaro Karkhana.