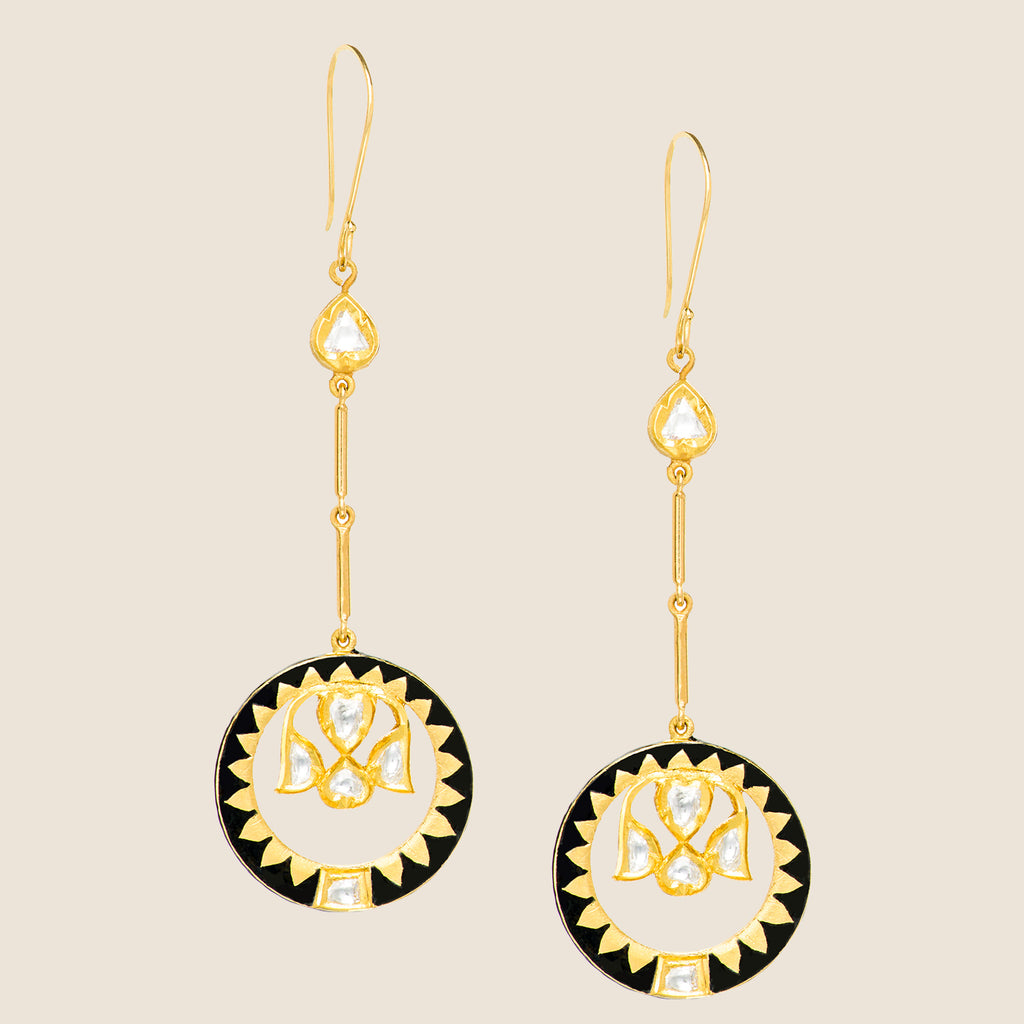 Sun-Moon Reversible Earrings
$4,775 USD
A contemporary composition of a Mughal design dating back centuries. The two stunningly-enameled faces of this piece represent the sun and moon; each displayed in turn, symbolising lucidly the eternal cycle of life.

22K gold with 24K gold kundan setting, rose cut diamonds, blue sapphires and vitreous enamel. (Earring hooks in 18K gold).
Earring length approx. 2.8 inches. 


Ships within 1 week.
Prices are inclusive of duties, shipping, freight and insurance.
Please note: All of our jewelry is entirely handcrafted, which means that each piece is unique, with individual variations in the enamel motifs and carat weights. Everything we sell is made using traditional methods and crafts which date back to the Mughal era. To learn more about how the jewelry is made please visit The Agaro Karkhana.