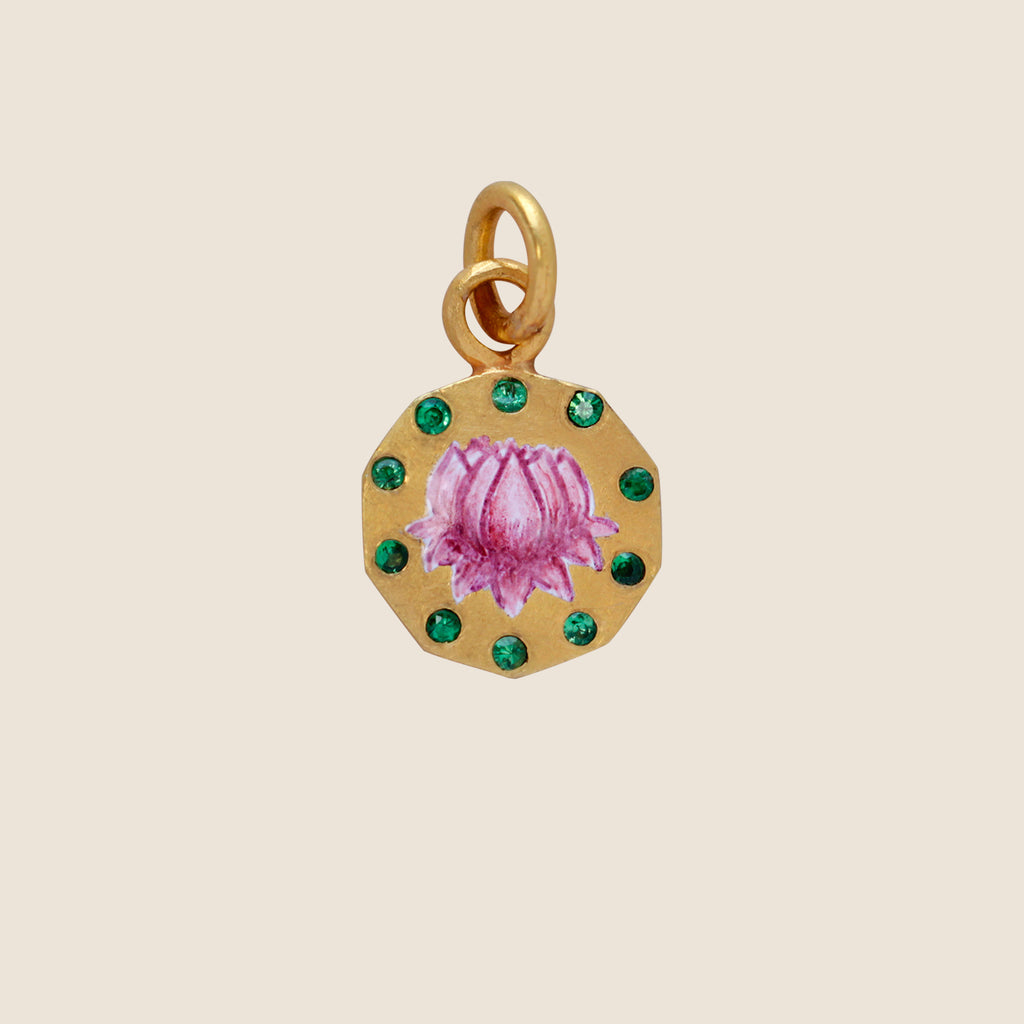 Karma Mohur Only
$1,895 USD
Embracing the essence of karma's celestial dance, this mohur weaves ethereal threads through its design. The lotus, a symbol of resilience and transformation, emerges from the depths, its petals unfolding with grace and radiance. As you wear this charm, it serves as a reminder to tread the path of mindful actions and virtuous intentions. Let it guide you towards a destiny where the seeds of positive karma flourish, transcending limitations and leading you to a sublime state of spiritual enlightenment.

22K gold, tsavorites and vitreous enamel painting.  
Dimensions
Pendant: approx. 11 mm
(Please write to us at care@agarojewels.com to explore the option of attaching your cherished Mohur pendant to one of our handmade 22K gold chains.)

Shipping take approximately 2 weeks; please consider this time requirement when placing your order. 

Prices are inclusive of duties, shipping, freight and insurance.
Please note: All of our jewelry is entirely handcrafted, which means that each piece is unique, with individual variations in the enamel motifs, carat weights and stone quantities. Everything we sell is made using traditional methods and crafts which date back to the Mughal era. To learn more about how the jewelry is made please visit The Agaro Karkhana.