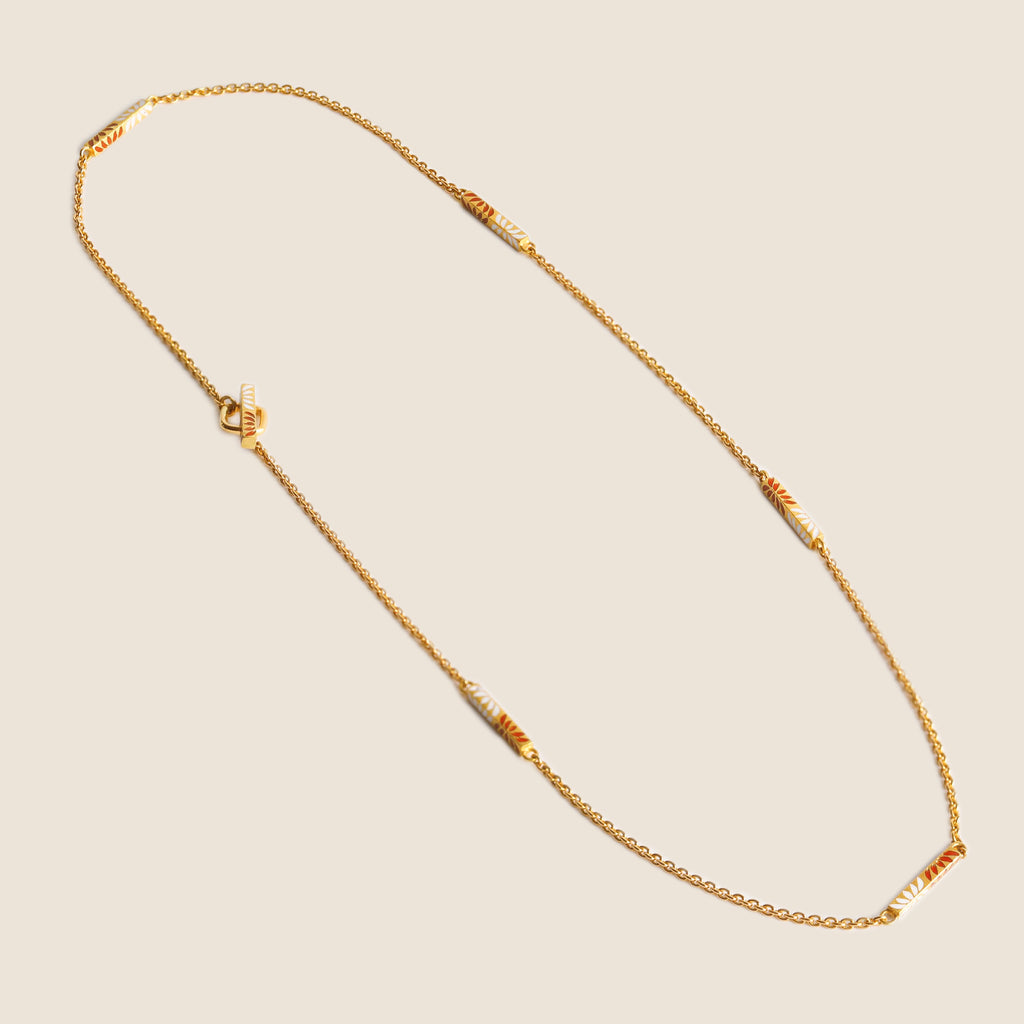 'Eternal Lotus' Minar Necklace
$2,650 USD
The lotus: a symbol of purity, enlightenment, and rebirth, teaches us lessons of resilience and beauty. This elegant hand wrought chain with its modest form is enticed by the divine lotus that is etched into its rawness, displaying the fascinating intricate work that is true to Agaro; And like every piece, this too is handmade right from their hearts to yours, gleaming in its simplicity and blooming in its complexity all at once! Wear it bear or wear it square!
22K gold and vitreous enamel.
Chain length about 16 inches.
Please email us at care@agarojewels.com for a custom length.
Ships within 1 week.

Prices are inclusive of duties, shipping, freight and insurance.
Please note: All of our jewelry is entirely handcrafted, which means that each piece is unique, with individual variations in the enamel motifs, carat weights and stone quantities. Everything we sell is made using traditional methods and crafts which date back to the Mughal era. To learn more about how the jewelry is made please visit The Agaro Karkhana.