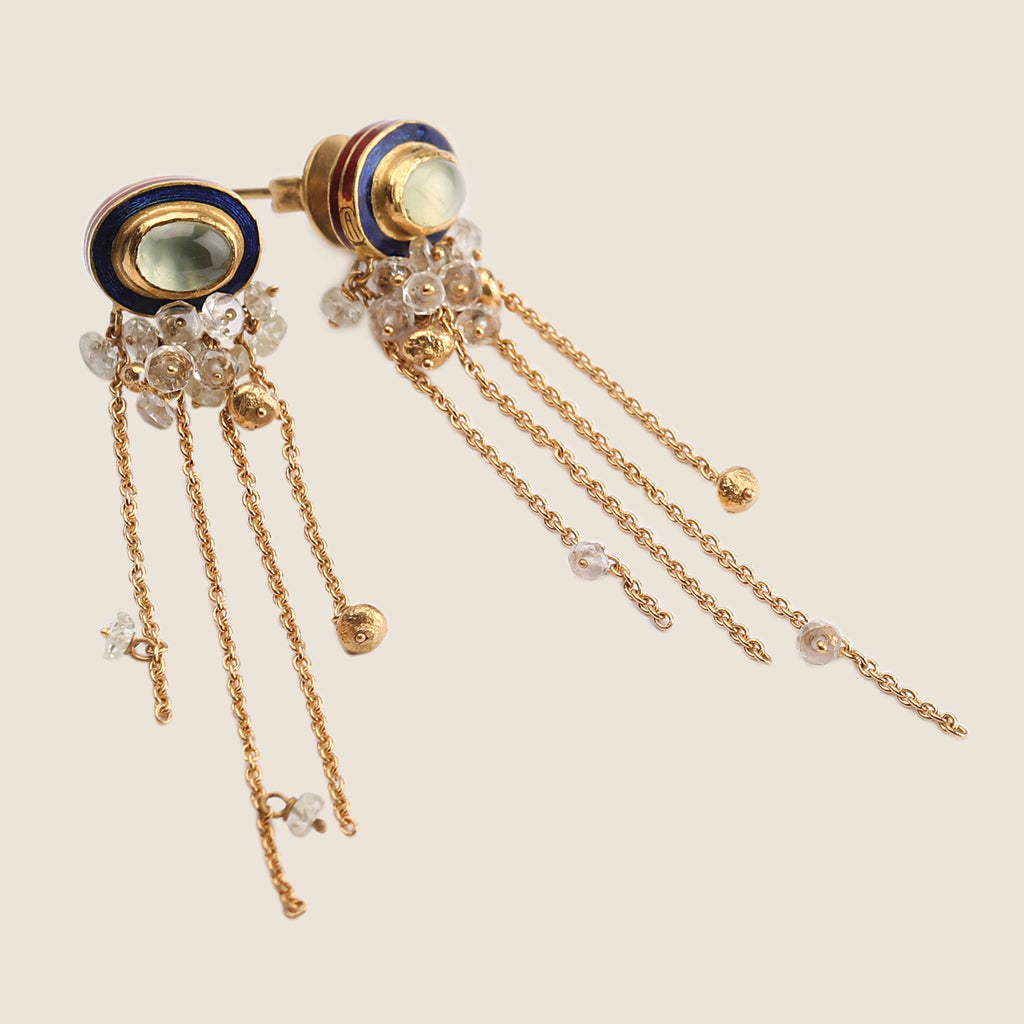 Prehnite Cascade Earrings
$3,800 USD
These multi-layered danglers are statement ear-pieces for the most sophisticated souls. The understated glow of the jaded prehnites, set between the vivid blues and reds of fine powdered glass, are romanced by a cascade of sapphires and skilfully placed fine beads. A beautiful and unique symphony for slow evenings and heartfelt conversations. 
22K gold, prehnites, sapphires and vitreous enamel. (Earring pushbacks in 18K gold).
Earring length: 2.75 inches.
Ships within 1 week. 
Prices are inclusive of duties, shipping, freight and insurance.
Please note: All of our jewelry is entirely handcrafted, which means that each piece is unique, with individual variations in the enamel motifs, carat weights and stone quantities. Everything we sell is made using traditional methods and crafts which date back to the Mughal era. To learn more about how the jewelry is made please visit The Agaro Karkhana.