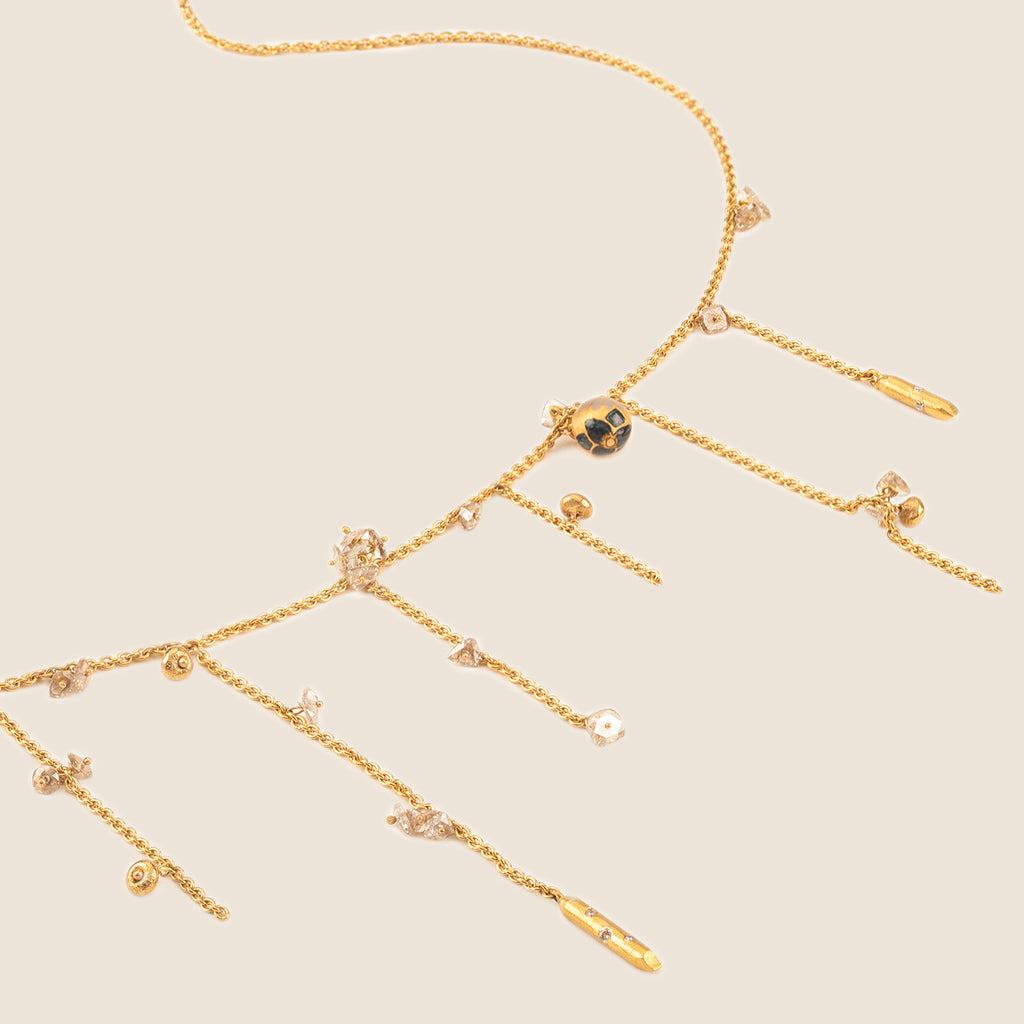 Bloom Fringe Necklace
$5,300 USD
Dancing and frolicking from here to eternity.
This golden whimsical mess of a composition is elusive with slender yet strong 22K gold handmade chains suspending purposefully to form an uneven fringe. Bunches of rose cut diamonds dangle like glistening berries from their vines and amongst them a dancing bloom charm with its sprouting flowers. A playful symphony, easy-breezy yet abundant, light to wear and impossible to miss.
22K gold, natural diamonds, rose cut diamonds vitreous enamel. Fish lock in 18K gold.
Chain length about 16 inches.
Shipping takes approximately 3 weeks; Please consider this time requirement when placing your order.
Prices are inclusive of duties, shipping, freight and insurance.
Please note: All of our jewelry is entirely handmade, which means that each piece is unique, with minor variations in size, enamel motifs, carat weights and stone quantities. Everything we sell is made using traditional methods and crafts which date back to the Mughal era. To learn more about how the jewelry is made please visit The Agaro Karkhana.