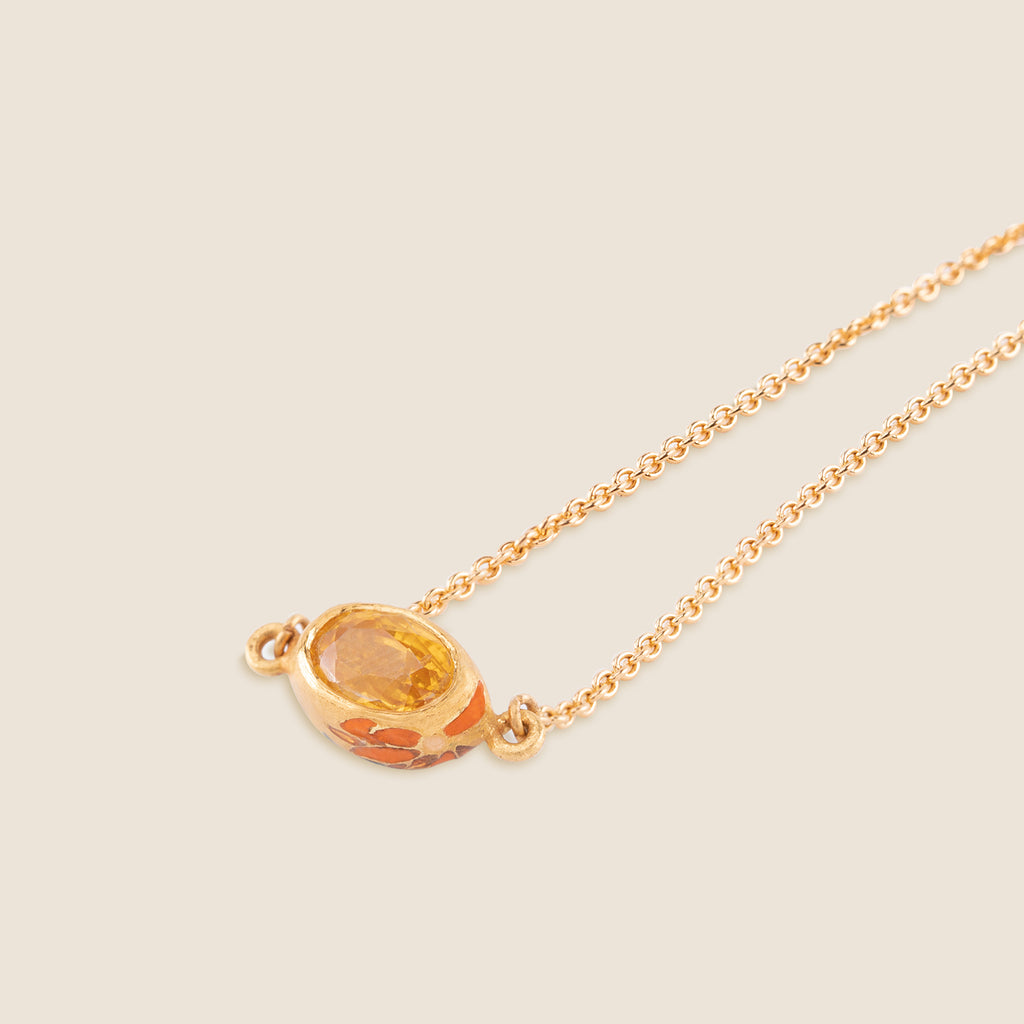 Yellow Sapphire Color Bomb Necklace
$3,385 USD
Remember that one time when you noticed the flower lady, entwining freshly plucked florets to create a floral bliss? These blossoming buds offer just that, however, without depreciating the beautiful nature of its green beauty! Painted with the intricacy of hands, and the splash of an effervescent color palette, presented hereby are the bloom of nature in these bombs of joy!
22K gold, yellow sapphire and vitreous enamel.  
Chain in 22K gold of length 18 inches adjustable at 16 inches.
18K gold lobster clasp.
Ships within 1 week.
Prices are inclusive of duties, shipping, freight and insurance.
Please note: All of our jewelry is entirely handmade, which means that each piece is unique, with minor variations in size, enamel motifs, carat weights and stone quantities. Everything we sell is made using traditional methods and crafts which date back to the Mughal era. To learn more about how the jewelry is made please visit The Agaro Karkhana.